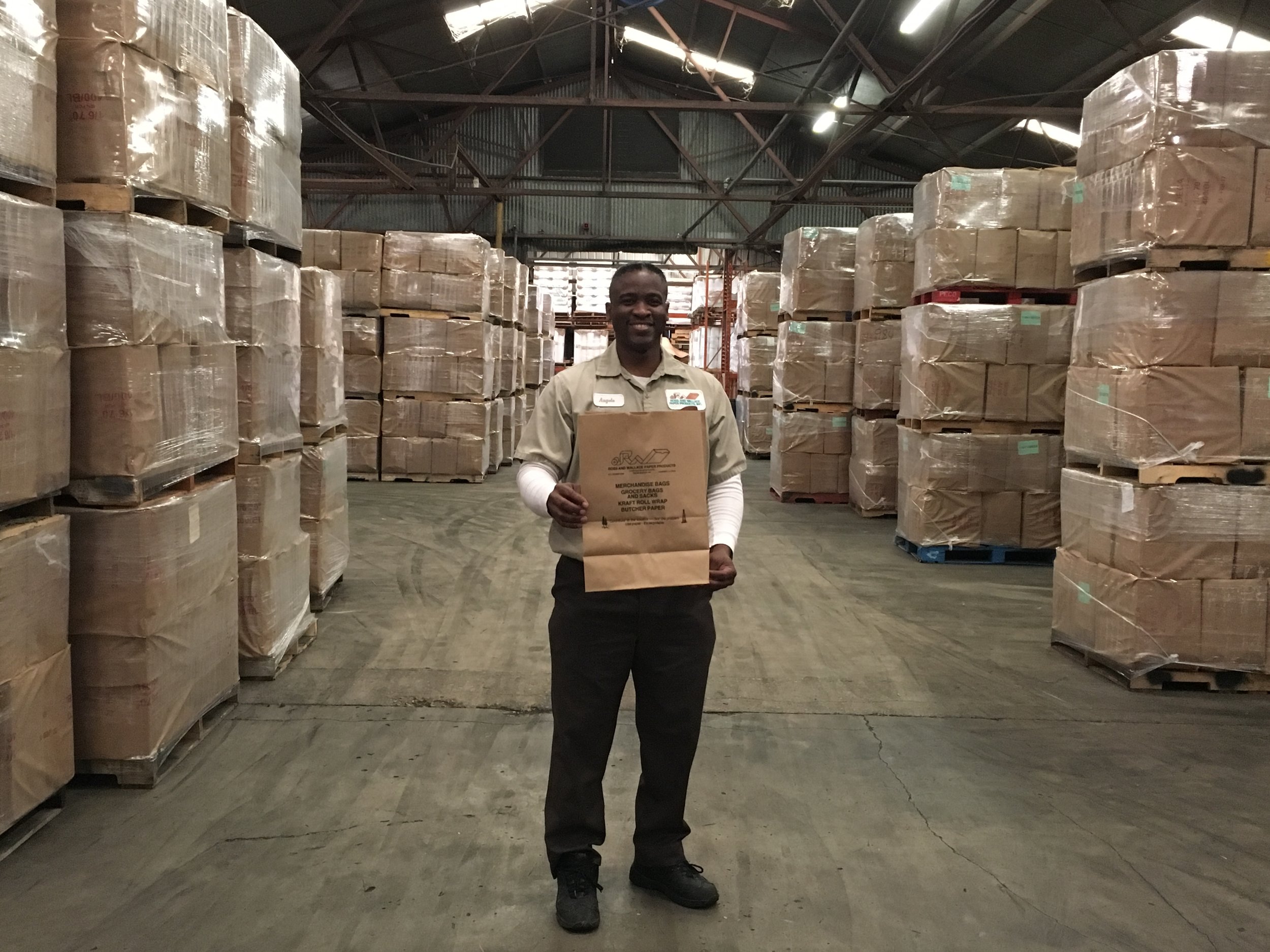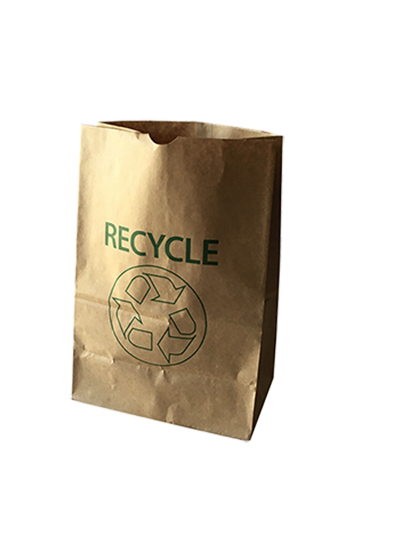 Available plain or custom printed
In white or natural kraft paper
Choose from a large variety of basis weights
Print Minimums for SOS Grocery Sacks:
- 1-2 colors print minimum only 5M! -
- 3 colors print minimum 2oM -
Packaging Options:
SOS Grocery Sacks are packaged in paper bales.

Ross & Wallace's heavy duty paper wrapping and strapping ensure that your sacks are clean, secure, and easy to handle.
Ross & Wallace's bar code labels make receiving your paper products easier and reduces errors in your inventory.
Printing options:

1/8 BBL — 1 or 2 COLORS / 4 SIDES
1/7 BBL — 1 or 2 COLORS / 4 SIDES
1/6 BBL — 1, 2, 3, or 4 COLORS / 4 SIDES
1/6 DUPLEX — 1, 2, or 3 COLORS / 4 SIDES
1/4 BBL — 1 or 2 COLORS / 4 SIDES
Ross & Wallace's SOS Grocery Sacks are most familiar as the paper sack used at the checkout counter of grocery stores, but SOS Grocery Sacks are used in an large variety of applications from industrial packaging to food service.

Did you know that SOS stands for "Self Opening Sack?" SOS Grocery Sacks can be opened with one flick of the wrist, and their flat bottom allows them to stand alone once opened.

The one and only difference between SOS Grocery Bags and SOS Grocery Sacks is that sacks are larger. SOS Grocery Sacks were once used to measure flour, while while SOS Grocery Bags were used to measure sugar. For example, a 1/6 Barrel (BBL) SOS Grocery Sack would have held 1/6 of a barrel of flour.